This summer's list is a bit longer than normal as it's been an amazing year of incredible reads.  Here are my most recommended for your 2018 summer!
The Husband Hour by Jamie Brenner
Taking place on the Jersey shore,  Brenner seamlessly tackles many tough subjects ranging from grief to CTE to deployment to guilt.  You will easily lose yourself in this story.
Boardwalk Summer by Meredith Jaeger
A story of the 1940s entwined with one of today, Jaeger knows how to grip her audience from the very first page.  I loved the scenes from Hollywood and the sweet underlying love story.
Best Friends Forever by Margot Hunt
Just when you think you know how this one will play out, Hunt pulls the seat out from under you.  Read my full review here.
The Awkward Path to Getting Lucky by Summer Heacock
I laughed out loud at the situations these friends found themselves in.  Between chaos at their bakery and their attempts at love, this relatable debut is one not to be missed.  Read my full review here.
Slider by Pete Hautman
Yes, this is a middle grade novel but adults will find the undertones of the importance of family endearing while the kids will think the antics of competitive eating are hilarious.  A great story for the whole family.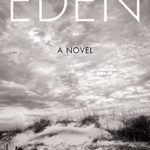 Eden by Jeanne McWilliams Blasberg
A multigenerational book that alternates between past and present, this engrossing debut will have you hoping the author is at work on a new novel.  Read my full review here.
Say Nothing by Brad Parks
I am all for a breakneck thriller that has me turning the pages and this one delivers.  Full of surprises, Parks masters the tension to make this storyline plausible and fun.
Class Mom by Laurie Gelman
Now that school has ended for the summer, you will appreciate the snark in Gelman's debut even more.  Read my full review here.
What have you packed in your beach bag this summer?  Please share your favorites.  This post contains affiliate links.